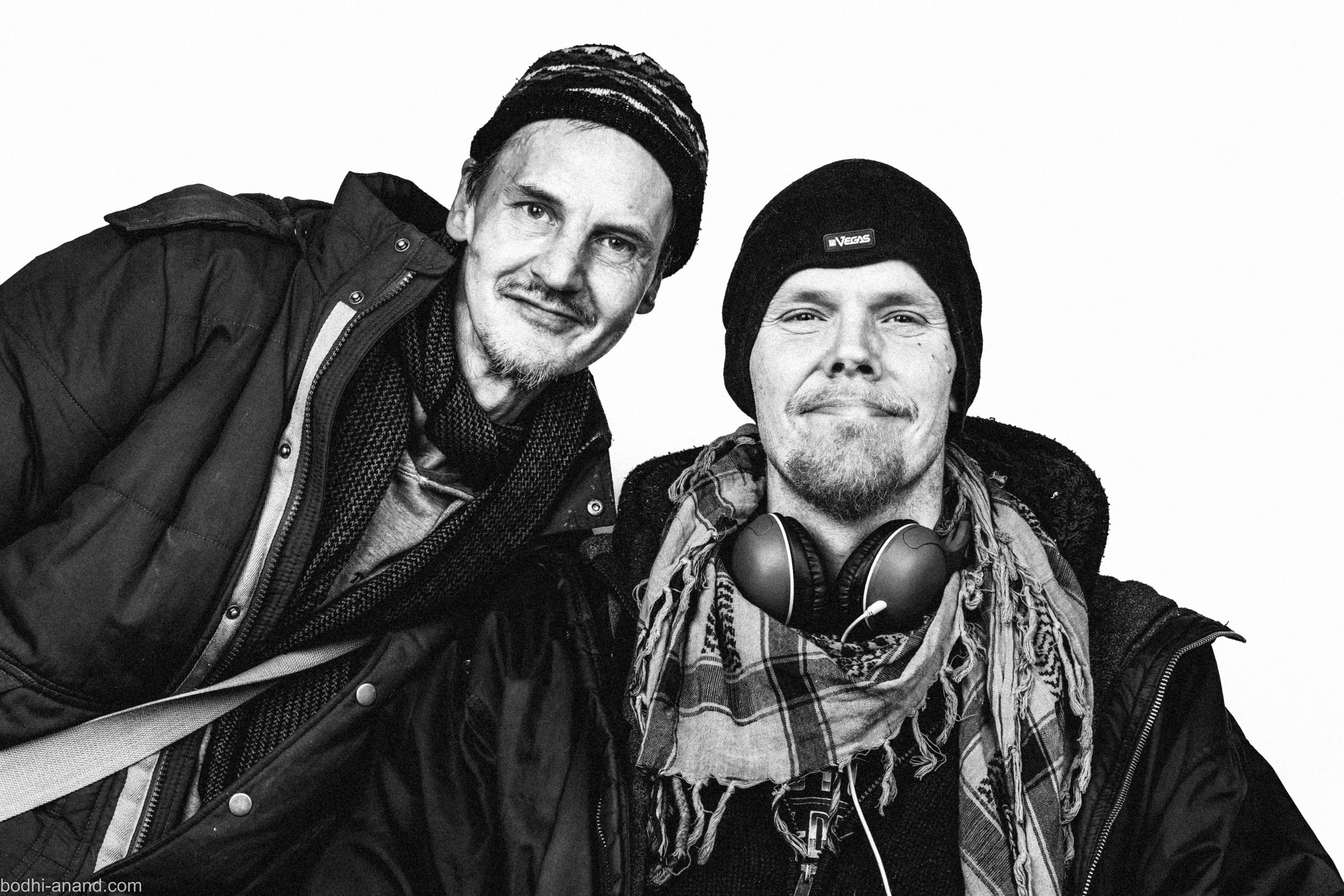 For several years, as a volunteer, I have been involved in Lunch I Gemenskap (Lunch in Community), St. Matthew's Church. A meeting place for people in need of support, people with difficult life stories, people seeking contact, nearness and a piece of food to eat. In my role as a volunteer, I have learned to understand and appreciate the gift of "giving to others". How "giving" gives joy and insight that when you give, additional space is created to share further.
My time as a volunteer has been characterized by many meetings; loving, playful, intellectual, emotional and sometimes difficult. In these meetings I have learned a lot about myself - got the opportunity to meet my own shortcomings and my prejudices.
During Lunch I Gemenskap I have from time to time had my camera with me. Photographed guests and volunteers. These meetings became an exhibition that appeared on March 16 and 17 - first for our guests and then an open audience. At the end of the exhibition the portrayed will get the photographs as a gift. I have been asked to show my pictures again. As the original Project and exhibition itself had a clerar beginning and end I have for my web site change the portrays into black and white.
The purpose of the exhibition was/is to show what we as humans have in common rather than the external and conceptual structures that separate us in thoughts and actions. My aim and my way photographing were to objectively give space to and visualize the persons portrayed. To through the photographs tell a story and to give insight and understand that every person has qualities and knowledge worth taking part of without prejudices.
What was interesting to notice during the photo sessions was that "all the models" corrected themselves, fixed their hairstyle… Everyone wanted to show their best side – this whether it was a person who looked somewhat scruffy or someone with a more caring exterior. All wanted to show their beauty. I find this a highly human and lovely trait.
For me as a person and photographer, in a short moment, 1/125 second through the camera's lens get to meet the person, to look into her or his eyes is great gift - a spiritual encounter - a meeting with God.
I conclude with a story from one of many meetings that has characterized me; At a Lunch i Gemenskap, in the middle of the coldest winter, a woman is visiting. She is without a jacket and suffers from the cold. Then a man rises and without a doubt he takes off and gives her his warm winter jacket. The woman asks what he is going to wear, it's cold outside? And the man says, you need it better than I do, I am used to it and will manage some way! To witness such a sacrificial behaviour and helpfulness, to see a person with few possessions of his own give and share his concern warms my heart.
I wish all of us a life in loving kindness and give special thoughts to the two portrayed persons that recently left their bodies!